join our community

Volunteer to Make a Difference

At CBTO, chesed is what we are all about. We are always looking for volunteers and initiatives to help the community. Whether you are a high school student in need of volunteer hours or are just looking to give back and get involved, there are many different activities to choose from.
To volunteer, to join the chesed committee, or to be added to the CBTO Cares WhatsApp group, please send an email to
shul@cbto.ca
.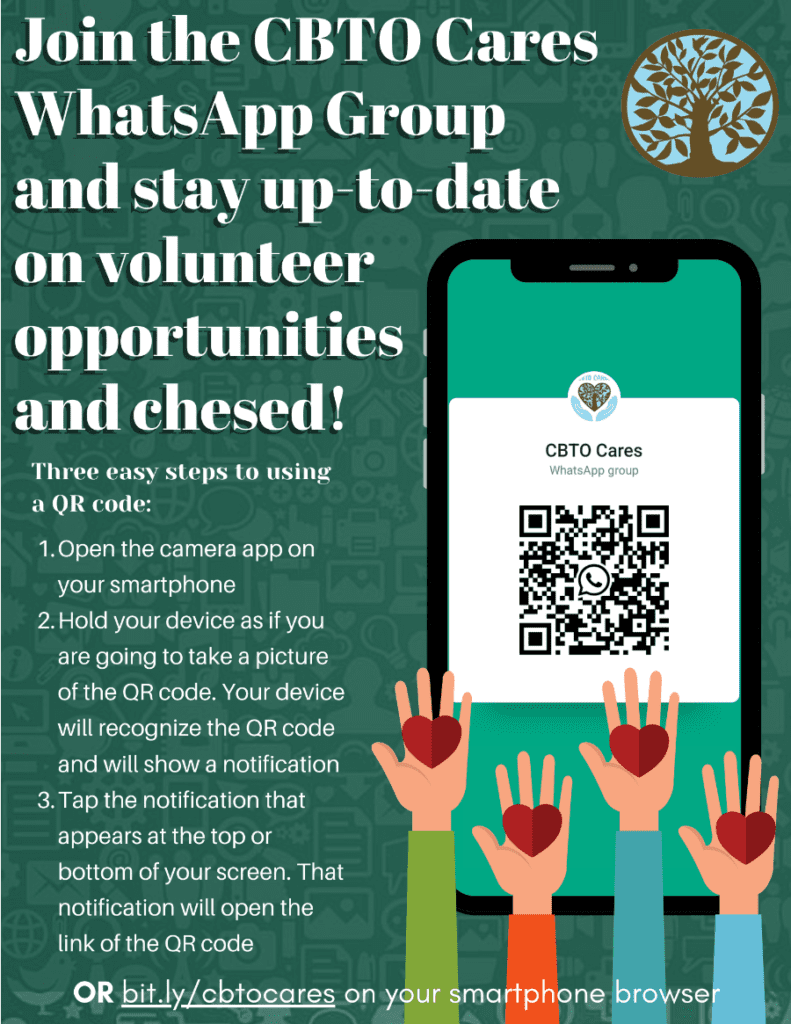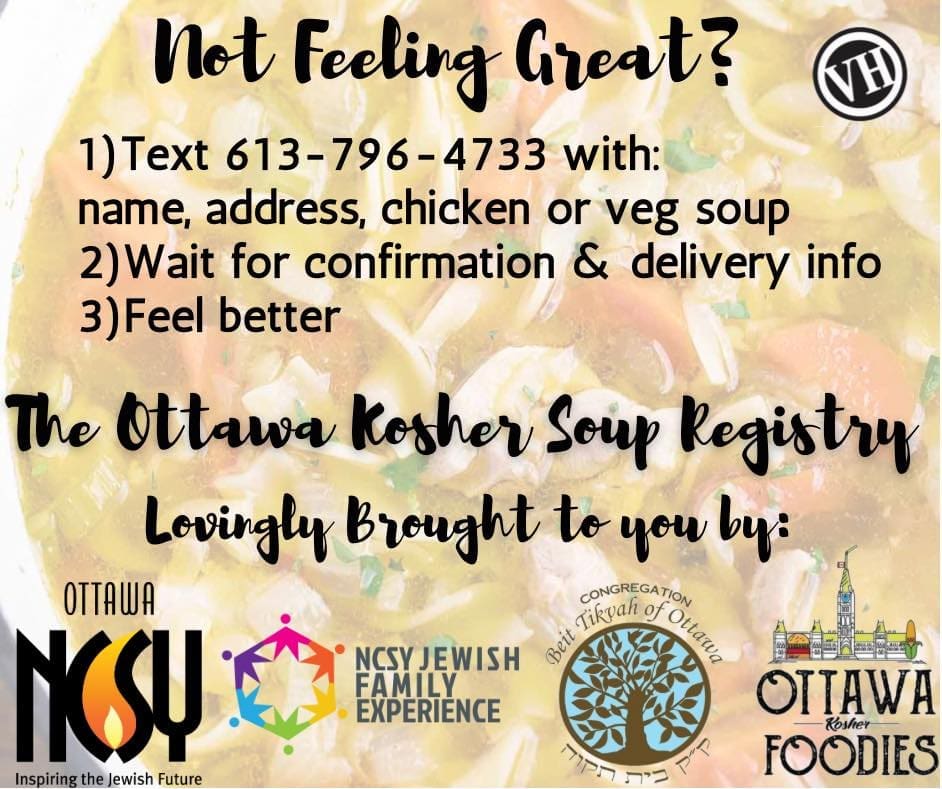 Ottawa Kosher Soup Registry
CBTO is excited to partner with Ottawa Kosher Foodies, NCSY, Jewish Family Experience, and the Ottawa Vaad HaKashrut (OVH) to bring the Ottawa Jewish community the "Ottawa Kosher Soup Registry." If you know someone, be it a family member, friend, or neighbour who is not feeling well, please let us know so that we can arrange delivery of a chicken or vegetable soup. All requests are kept in the strictest of confidence.
Please contact Adina Kravetz at
adinakravetz@gmail.com
to send a soup or to volunteer in making soup at CBTO or being added to the delivery list.
Even more opportunities!

Hachnasat Orchim
In partnership with Charing House Gardens Bed and Breakfast
If you are visiting Ottawa and looking for a place to stay, we are pleased to partner with Charing House Gardens Bed and Breakfast located just a few minutes walk from the shul and right across the street from Charing Park. Let us know you are coming so that we can ensure kosher snacks, Shabbat/Yom Tov candles, and a CBTO welcome package can greet you when you arrive. If you have any questions about other local amenities, please feel free to reach out to Rabbi Kravetz at his coordinates below.
Flowers for Friends

CBTO is excited to send flowers to new members, those in need of comfort, and those who are unwell. To donate a vase or to contribute to the chesed fund, please email
shul@cbto.ca
. You can also contribute directly to the chesed fund online by clicking the button below.
donate